THE MAIN GOAL OF ISBW
To alleviate distorted soft tissue patterns, by systematically unpacking restrictive compressions and unwind torsions in the whole body. To restore the body's natural, open & long soft tissue supportive relationship with gravity, in an organized manner. 
This is accomplished through a series of sessions that encompass soft tissue work combined with specialized conditioning. (LEARN ABOUT THE SESSIONS – COMING SOON!)
ISBW in NOT interested in pathology and chasing pain symptoms, but rather, in creating a body structure that requires less energy expenditure during rest & ease of movement at play. (LEARN ABOUT – "THE NATURE OF YOUR PROBLEMS")[maxbutton id="6″]
So many therapists spend their energies at the pattern of "dis-ease" vs. supporting the pattern of natural structure.
"Function determines Shape & Shape determines Function. Therefore Change the Shape, alter the Function"
If you get to the source of soft tissue dysfunction, everything beings to open up sequentially, like a Lotus Flower.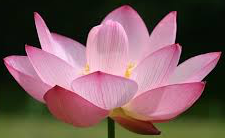 The sessions are a formal "patterned" approach, but are dispensed in a unique manner, according to the distinctness of each individual. They bring about quick resolution to a majority of soft tissue distortions.
CALL TODAY
(416) 635 – 9537