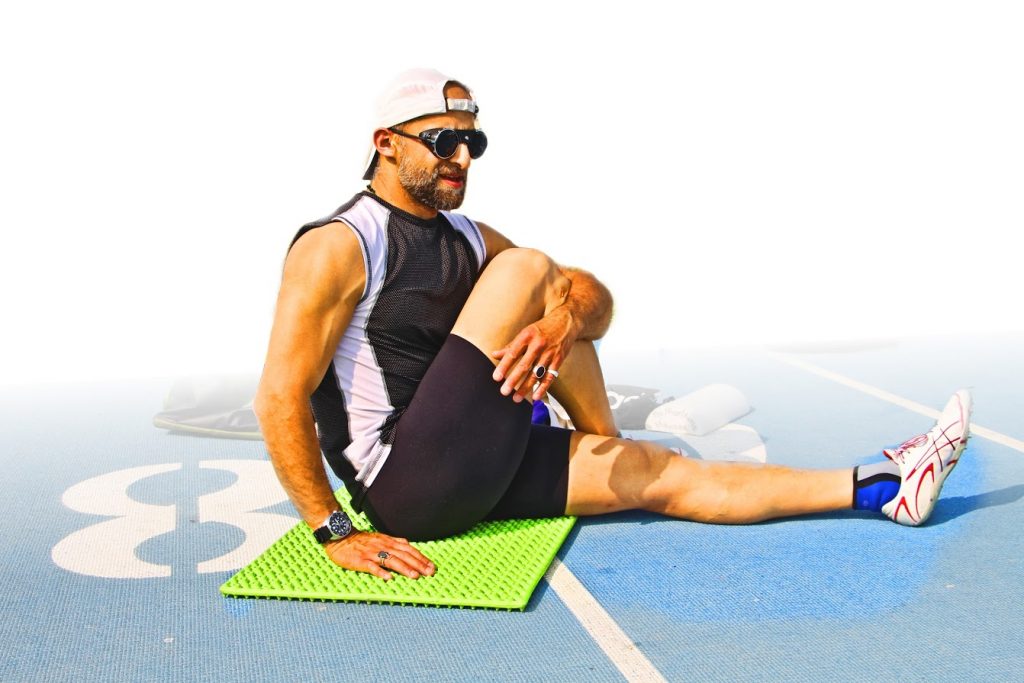 About Yusuf Omar  
Yusuf Omar is the premier authority in Canada in the field of speed and regeneration. For over 33+ years he has been providing personal guidance and specialized training to Olympians, professional athletes, and amateur athletes from a variety of sports. 
Yusuf is also highly trained in in the management of sports related injuries. His background in Myofascial structural body work osteopathy, Kinesiology, and Nutrition have allowed his clients to experience less down time, often coming back in better condition than before they were injured. 
When not working with clients, Yusuf can often be found lecturing at universities, to sports teams, and athletic organizations. He has also written and been a contributing author for a number of books & periodicals.
Experience
"Experience is a combination of what you know & the application of who have you applied it to" 
 As a busy athlete, the last thing you need to worry about is the conditioning, nutrition & regenerative side of what you do:
Yusuf has 33+ years of experience in preparing individuals & athletes from professional to amateur from several different sports 

Yusuf draws upon a vast array of experience working with a variety of Speed-Power Sports 

Yusuf gives you excellent & trustworthy advice on conditioning, nutrition & regeneration beyond simple, generic, "one-size-fits-most" approach

Yusuf has been a consultant to athletes from: 
✓ Provincial
✓ National  
✓ Division I Collegiate Athletics 
✓ OHL (Ontario Hockey League) 
✓ MLB (Major League Baseball) 
✓ CFL (Canadian Football League) 
✓ NHL (National Hockey League) 
✓ CSL (Canadian Soccer League) 
✓ IAAF (International Amateur Athletic Federation) 
✓ RCGA (Royal Canadian Golfers Association) 
✓ PSA (Professional Squash Association) 
✓ OCA (Ontario Cycling Association) 
✓ OTA (Ontario Triathlon Association) 
✓ OAA (Ontario Archery Association)
✓ OFSA (Ontario Figure Skating Association) 
✓ Rhythmic Gymnastics 
✓ Swim Ontario 
✓ Tennis Canada 
✓ Powerlifting Ontario 
✓ Olympic Lifting Ontario 
✓ Audi M1 GT Automobile Racing 
✓ Olympians 
✓ National Teams 
✓ World Record Holder 
✓ Masters Athletes 
"More Experience = Greater Efficiency = Maximized Time = Faster Results" 
Certification & Education
Diploma in Osteopathy 

Cranial-Sacral Certificate 

Visceral Manipulation Certificate

Certified Integrated Functional Medicine Coach 

Yoga Exercise Specialist Level 1

P

osturologist Level 2

Canadian Society for Exercise Physiology (CSEP) Certified Clinical Exercise Physiologist

Canadian Society for Exercise Physiology (CSEP) High Performance Specialist

Athletic Therapy Certificate (York U.)

Personal Trainer Certificate (York U.)

Bachelor of Physical Health & Education Degree (BPHED)

Certified Myofascial Structural Integration Body Worker

Certified Functional Medicine Coach

Tensegrity Myofascial Release Level 3

Symmetry Corrective Exercise Specialist Level 3

National Coaching Certification Program Level 5 (Theory)

National Coaching Certification Program Track & Field (Level 2)

Thai Yoga Massage (Current Study)
Publications
Power Training for Sport – Appendix: Training Charts & Tables for Plyometrics
Periodization: The Theory & Methodology of Training (4th edition) – Chapter 5 "Rest & Regeneration"
2016 IAAF Quarterly Periodical Journal – A Round Table Discussion on Recovery & Regeneration