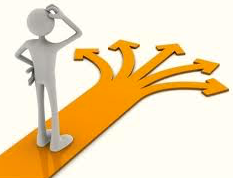 Why Choose The System?
In the training and conditioning environment of the 21st century, The System realizes that:
a) There is need for more quality
b) The consumer is more educated and discerning
c) "Cookie-cutter" solutions are no longer applicable
d) The client has more choices & opportunities
e) The client is concerned about quality
Conditioning, Nutritional, & Regenerative businesses are becoming Homogeneous & Commoditized. They can be summarized in the following quote….
10 years ago – "I'll stay unless you give me a reason to leave"
Today's mantra – "I'll leave unless you give me a reason to stay"
Therefore, the challenge is to distinguish and differentiate what is critical.  What separates The System from the competition is 6 distinct areas which are inter-related.  They are:
Accountability & Commitment
Education & Experience
Results – Concentrating on Client's Weaknesses while Maintaining Strengths
Value – Getting More than What You Paid For
Client Retention & Confidentiality
Respected in the Industry
Related: