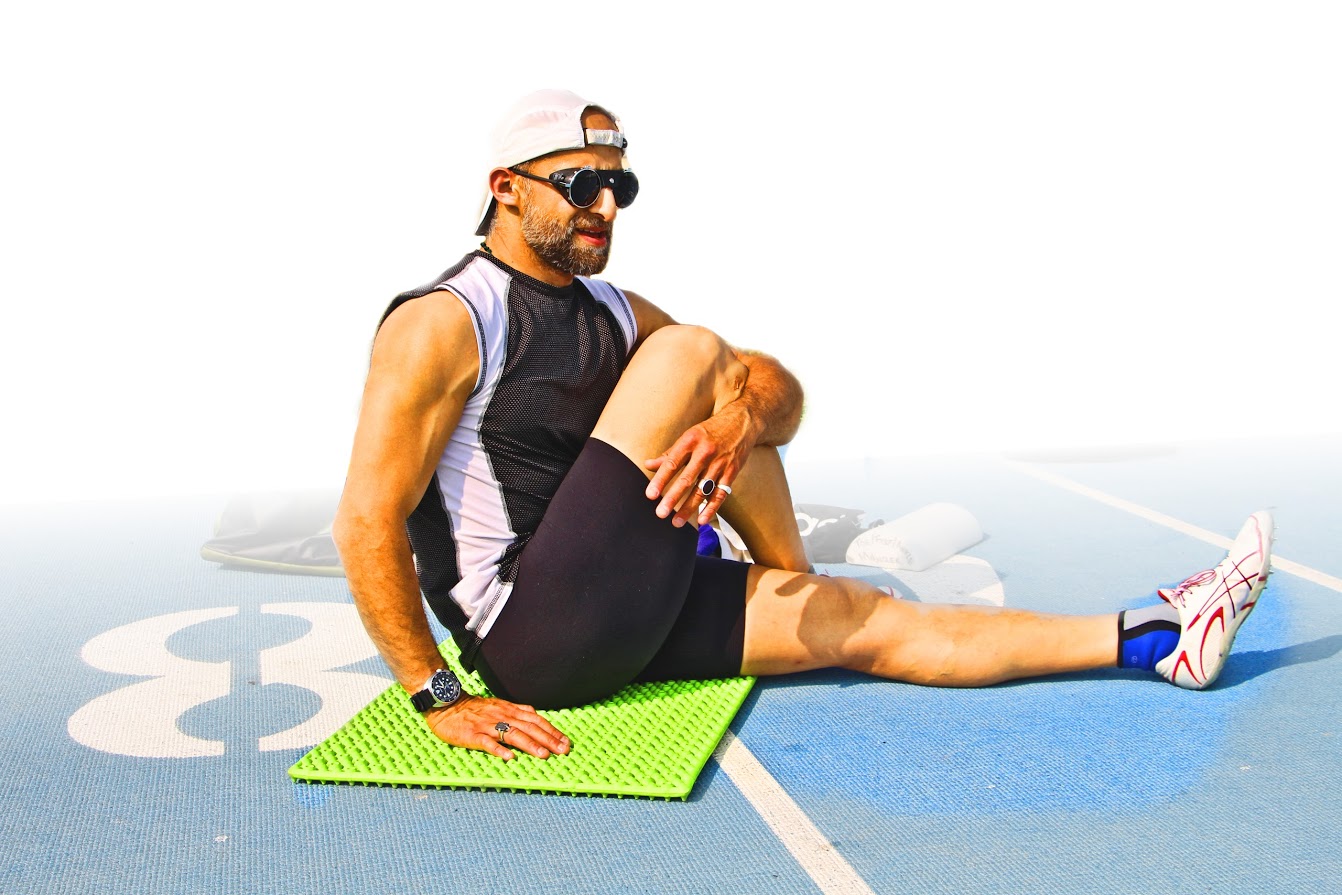 Yusuf Omar is known to most as a "Physical Mercenary for Hire ", and is regarded as one of the top athletic speed & conditioning movement specialist. (Integrated High Performance Athletic Enhancement & Regeneration Specialist)
Over the past 30+ years, Yusuf has devoted the majority of his time training speed & proper regeneration techniques to all ages and abilities.
He has been the 'go to' speed training expert for everyone from various semi-pro & professional organizations and to up and coming youth athletes.
He's a sought after presenter, sharing innovative means to develop speed.
But above all else, Yusuf is a teacher and coach, and his in-the-trenches, proven protocols for developing faster athletes, made specifically for coaches, are game changers and will finally give you the speed development system you need.
He has a thriving personal coaching and conditioning practice.
As President, Yusuf has built a renowned speed and strength training facility over the past two decades.
Yusuf has & continues to work with numerous high school and collegiate athletes to become more explosive, stronger and faster
Certification & Education: Diploma in Osteopathy (candidate), Cranial-Sacral Certificate, Visceral Manipulation Certificate, Yoga Exercise Specialist Level 1, Posturologist Level II, Certified Exercise Physiologist, Athletic Therapy Certificate (York U.), BPHED, Certified Myofascial Structural Integration Body worker, Symmetry Corrective Exercise Specialist Level 3, National Coaching Certification Program Level 5 (Theory – York U. independent study)
Developed: a unique proprietary approach to the assessment & correction of the root cause(s) of most Biochemical problems, where training and other forms of intervention have not been successful.
Has successfully coached: clients to greater than 90% resolution of their biomechanical problems and performance related queries
Founder and President: of www.thesystem.ca & it's parent company, The System: Art and Science of Coaching based in Toronto, Ontario Canada
Has worked with and has been consultant to: various high profile professional athletes and teams from multiple sports.
Author and Co-Author: of one book (Fat Loss) and 2 Chapters (Power Training for Sport and Periodization: The Theory & Methodology of Training 4th edition) both of which have been translated into 18 different languages and are used as standard coaching text in higher learning institutions around the world. 2 videos on "Off-Ice Conditioning for Hockey". Participant in a 2016 IAAF Quarterly Journal Round-Table Discussion article on "Regeneration"
Inventor: of the Dual-Pivot Reverse Hyperextension, Multi-Angle Foot & Ankle Strengthening Device, and Scapular Friendly Bench
Educator: Has been a frequent Guest Lecturer at York University and has given numerous talks to various private audiences.